Our US Stations Family

We're always giving away stuff on KQUS 97.5FM! Birthday prizes, US97 Prize Packs, Concert tickets, and giant stacks of Cash! Find out more at US97 Country just click on the WIN tab.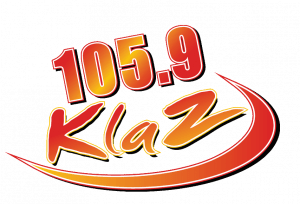 We have no problem bribing you to listen to 105.9 KLAZ. KLAZ Prize Packs, Concert Tickets, Food certificates, and even bags of Cash! Find out more at KLAZ.com, just click on the WIN tab.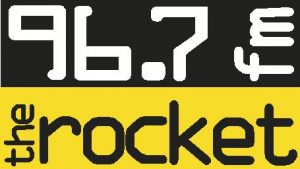 Listen to the Rocket Lunch Hour (Mon-Fri 12-1pm) and you could win!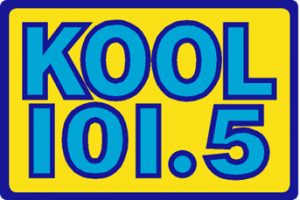 Listen to Kool 101.5 for your chance to win!
---
US STATIONS CONTEST RULES AND PRIZE RESTRICTIONS
FOR STATIONS KLAZ/KQUS/KLXQ/KLBL/KZNG (known as Station)
1)      ELIGIBILITY RESTRICTIONS All contests played on air or at live remotes for stations are subject to our eligibility restrictions:
Unless otherwise stated at time of contest, the winner must be 18 years of age or older.
Due to limited number of prizes available, we will enforce the rule of ONE PRIZE WINNER PER HOUSEHOLD PER 30 DAYS. Additionally, we ask that each household win no more than 4 TIMES PER YEAR. If you have won within the last 30 days on one of our stations, you ARE NOT ELIGIBLE to win on the sister stations until your 30-day restrictions have been met. Contests with prize values above $250 are considered major contests and winning is restricted to one per household every 90 days.
I.            A household consists of any person living within the same residence (physical address) of a prize-winner for 3 months or more within the last 12 months. This includes roommates as well as immediate family. (Immediate family shall mean parents, step-parents, grandparents, children, step-children, siblings, step-siblings, or spouses)
Winners will be required to present valid photo ID to claim prize.
Employees of US Stations, LLC, members of their immediate families and employees of other radio stations in the Hot Springs market are not eligible to participate in any on air or live remote giveaway.
2)      PRIZES
All prizes will be available for pick up Monday through Friday between 8am and 5pm, except holidays.
It is the responsibility of the winner to make sure the prize is picked up before the  expiration date. For tickets to events, dining certificates or movie passes, you will be told expiration date when you win your prize. For all other prizes (such as apparel, gift cards or CDs) the expiration date is 30 days from the date the prize was won on the stations. It is not the stations responsibility to get these to you prior to that date.  If you have not come in or made arrangements for your prize to be picked up prior to expiration date, it WILL NOT be replaced with something different, and dates WILL NOT be extended.
3)      WINNER SELECTION AND NOTIFICATION
Decisions of the station management with respect to contest are final.
Winners are chosen at random according to individual contest rules.
Winners of drawings will be notified within 24 hours of winning contest. Contest rules may or may not require winner to be present to win. Please listen closely and be aware of rules of each contest.
4)      CONDITIONS
Payments of all federal, state, and local tax are the sole responsibility of the winner. Winner may be required to sign an IRS form W-9 or the equivalent.
By participating in any contest, the winner agrees to have his/her name, voice, or likeness used in any advertising or broadcasting  material relating to this contest without any additional financial or other compensation, and where legal, to sign a publicity release confirming such consent prior to acceptance of prize.
The station management reserves the right to make changes to the rules of the contest, including the substitution of a prize of equivalent value, which will become effective upon announcement. If, due to circumstances beyond the control of the station, any competition or prize related event is delayed, rescheduled, postponed, cancelled, or has change of venue, the station management reserves the right, but not the obligation, to cancel or modify the contest and shall not be required to award a substitute prize.
Station management retains the right to refuse any person or household the right to participate in any contest at management's discretion.