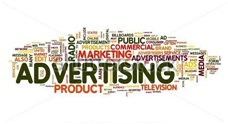 The Three R's of Advertising
Advertising can be confusing to many business owners, but at US Stations, we take the confusion out marketing your business.
Any good advertising plan really has three elements, and all three are important:
The first R is to target the RIGHT audience. With five radio stations, we have the ability to target up to five different life groups to match your products or services.
The second R is the RIGHT MESSAGE. We'll help you craft a message that is benefit driven, explaining to our listeners why they should do business with you.
And the third R is the RIGHT FREQUENCY. We'll work with you to determine how much frequency you need to get the job one. There is a difference between how you advertise for on-going branding as opposed to a special once a year sale.
Everything we do is customized for your business while respecting your budget. And our success rate is why so many area businesses have depended on US Stations for not just weeks or months, but for years.
For a free – no obligation assessment of marketing for your business, contact:
Director of Sales, Neal Gladner
Phone: 501-525-9700  Ex 217
Email: ngladner@usstations.com