With the Covid-19 Coronavirus pandemic, as always, we are committed to providing valuable and credible information to keep you safe. The following websites are trusted, verified sources for information about coronavirus.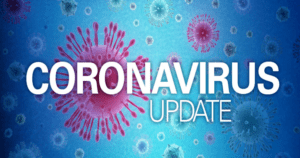 Changes are happening daily, so we're also providing a Daily Coronavirus Update of local, state, and national news.
◊ The toll free number to report abuse or neglect of children is 844-SAVE-A-CHILD (844-728-3224)
◊ For help with mental health or addiction: 844-763-0198
◊ For help if feeling suicidal: 800-273-8255

National
• Center for Disease Control Coronavirus page
• World Health Organization; WHO Advice for the Public
• United Way Covid-19 Community Response & Recovery Fund
• 211.org works in conjunction with the United Way; specialists connect people with disaster, food, housing, utility, health care resources and more
State
• UAMS: Free Covid-19 Online Screening; UAMS Hotline # 800-632-4502
• Arkansas Children's Hospital Info Page; ACH has a 24-hour Hotline, where callers will reach a child health nurse:  800-743-3616
• Arkansas Dept of Health; Hotline # 501-661-2136
• ADH Cases by County Map, updated 4 times daily
Local
• City of Hot Springs Covid-19 News & Updates
• Hot Springs Hotline for Covid-19 questions # 501-760-4307; 8am to 5pm, 7 days a week

Schools
• Lake Hamilton School Dist Info Page and Facebook
• Hot Springs School Dist HSSD News and Facebook
• Lakeside School Dist Info Page and Facebook
• Jessieville School Dist Website & Facebook
• Mountain Pine School Dist Website & Facebook
• Ftn Lake School Dist Website & Facebook
• Cutter Morning Star Website & Facebook
• Arkansas PBS AMI programming: Go to your child's grade group for more details and student resources. 
Screening Clinics
• There are now 5 drive through clinics operating in Hot Springs and Garland County, to further evaluate those experiencing symptoms. You are asked to call the Hotline for a telephone assessment BEFORE going to one of these screening sites.
⋅ Convenient Care Clinic – 100 McGowan Court next to CHI/St Vincent (M-F 7am-8pm. Sat/Sun 8am-8pm)
⋅ Convenient Care Clinic – HSV, 4419 Highway 7 North  (M-F 730am-6pm. Sat 8am-3pm. No Sunday hours)
⋅ Lakeside Family Medicine – 124 Hollywood, near National Park Hospital (M-F 830am-5pm. No weekend hours)
⋅ First Care walk in – On Adcock Road just off Airport Rd (M-F 8:30am-5pm. Sat 9a-1p. No Sunday hours)
⋅ Fountain Lake Clinic – 4517 Park Ave (M-F 830a-5p. Sat/Sun 9a-1p)
Assistance
• Jackson House is in dire need of additional volunteers and funds to meet the growing need for food and assistance in our community; please call if you can volunteer, or donate online.
If you are in need of food and/or assistance, Jackson House will take phone interviews Mon-Fri 9:30am-3pm, except Thu 9:30am-2pm. Please have identifying material when you call, 501.623.4048.
• The United Way of the Ouachitas (UWO) has established a COVID-19 Relief Fund. Those who qualify could receive assistance for food, utilities and rent, based on available funds at the time. Donations can be made here; also by calling 501-623-2505; or by mail at 233 Hobson Avenue, Hot Springs, AR 71913.
• The Salvation Army is currently setting appointments for assistance on Tuesdays and Thursdays. The UWO will be keeping their online resource guide updated regularly, which will include day cares still in operation and that have openings. Sections with an asterisk (*) have updated information.
• Sheep Dog Impact Assistance of Central Arkansas is providing delivery of food and/or required medications to the elderly, disabled and other high-risk individuals by medically-screened and vetted drivers. For more information, call 501-712-5514 ext 707, or fill out this form. For those interested in volunteering, please fill out this online form.
Unemployment
• As of 3/17/20, Gov Hutchinson has waived the waiting period for unemployment insurance if people are laid off as a result of Covid-19. In addition, Arkansans do not have to apply for unemployment insurance in person; they can apply online. Also, they do not have to report in person to continue their benefits. Please be patient! They are dealing with a huge influx of claims, and are trying to handle them as best they can. 
Business
• If your business has been affected by COVID-19, please complete this worksheet and return to Arkansas Division of Emergency Management at businesscovid19@adem.arkansas.gov