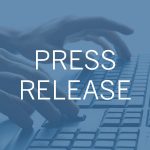 HOT SPRINGS – The City of Hot Springs has released its 2017 Annual Drinking Water Quality Report. The detailed, federally required report card is designed to educate customers on the content of their drinking water. The report indicates that the city's drinking water continues to surpass state and federal safe drinking water standards. It is available on the Utilities Department and Utility Billing Services web pages at cityhs.net.
"We are proud of our water quality and the employees who work hard to make sure that our customers receive excellent water quality every day," said Monty Ledbetter, Utilities Director.  "Congress and the EPA mandate this report to be sure every community knows what is in its drinking water, and the Hot Springs Utilities Department agrees with its importance. The Water Quality Report will increase customer understanding of and confidence in the quality of their water supply as well as ongoing efforts to maintain the highest standards possible."
The informative report provides details about water quality provided to the city's customers as well as where the water comes from and how it is treated. Customers can access the report online at https://www.cityhs.net/documentcenter/home/view/7606 .