DO I NEED A WILL OR A TRUST?
This is one of the most common questions I receive as an estate planning attorney. There is no quick answer—instead I discuss the following issues with my clients:
EVERYONE NEEDS A WILL. Even if you have a trust, you still need a will. If you have a trust created for you by an attorney, the attorney usually also provides a "pour over" will, which just means anything you own at the time of your death (not already in the trust) pours over into the trust.
HOW BIG IS YOUR ESTATE? The majority of people I talk to do not need a trust to avoid estate or inheritance taxes, but it is a good idea to discuss what property you own and how that property would pass to your spouse children or others at the time of your death. If you own real estate investments, business interests, or a large stock portfolio, you may need a trust to help your family to avoid paying certain types of taxes.
HOW IMPORTANT IS PRIVACY TO YOU? One of the main reasons people like trusts is because trust documents, generally, are kept private. Wills are the opposite—at your death they are filed with the probate court and become public record (and accessible by anyone).
DO YOU WANT TO AVOID PROBATE? Many people envision probate proceedings as lengthy and costly, and they certainly can be if you have not prepared a will or a trust (or both). Another reason people really like trust is because the property held by the trust passes to the beneficiaries without the need for probate court. For example, if you have set up a trust for your home, vehicle, and bank account, when you die, that property automatically passes to the beneficiaries you have named in the trust. If you have listed those items in a will, the probate court would need to be used to pass ownership interests of those items to your beneficiaries.
The above information has a been a quick overview of the topics I discuss with my clients in helping them to decide if they need a will or trust (or both). Of course, everyone's situation is unique. I would love the chance to discuss yours with you, and you can contact me by e-mail at jodie@jodiekeenerlaw.com or by phone at 501-701-4143. Visit my website.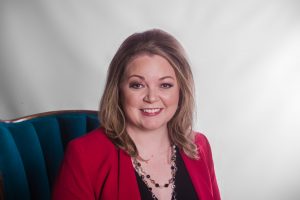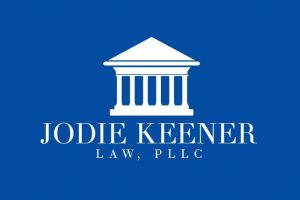 This is designed for general informational purposes only and does not constitute legal advice nor the formation of a lawyer-client relationship. The only way to become a client is by signing a professional services agreement with Jodie Keener Law, PLLC.
The above information is based on Arkansas law. If you live in another state, you should contact a local attorney to discuss the law in your state.
This document may constitute attorney advertising under applicable ethics rules. Jodie Hill Keener is the attorney responsible for this document, its contents, and its compliance with the rules governing attorney advertising,